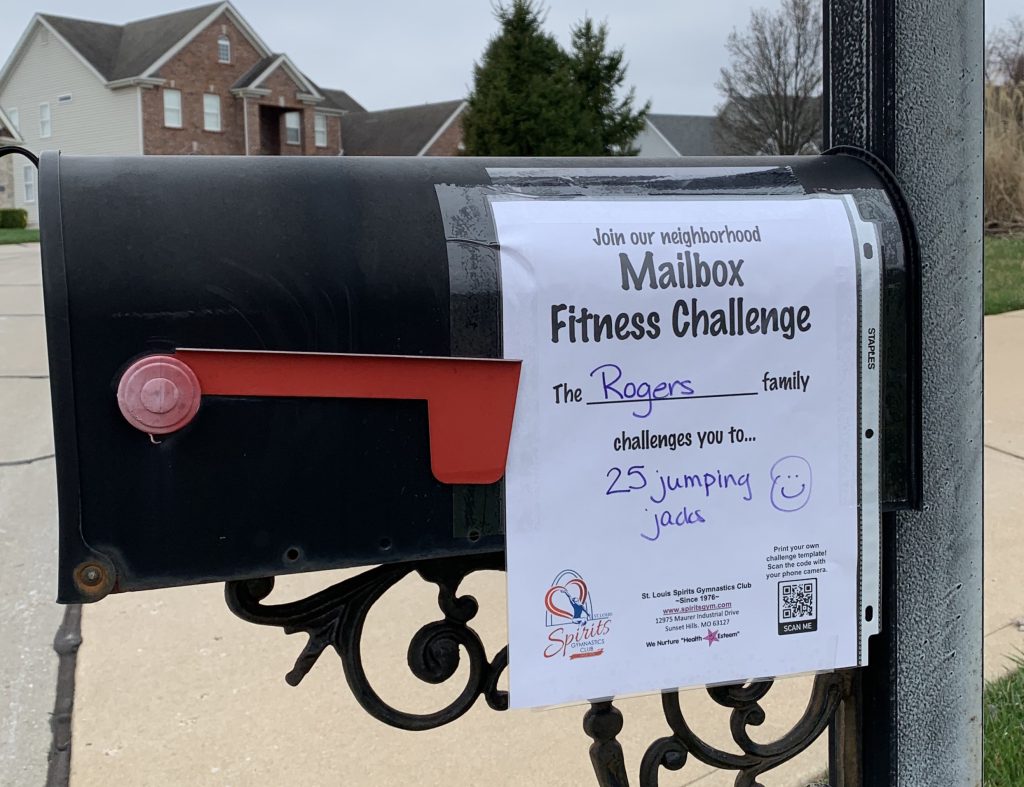 Hey Spirits Families! Since we can't all be together in the gym, would you all consider helping us continue our mission: to Nurture Health Esteem? Join us for the Mailbox Fitness Challenge! All you have to do is:
1. Print out this pdf (mailbox-challenge.pdf)
2. Fill out your "family name" and a Challenge
3. Put it in a Ziploc bag or page protector
4. Attach it to your mailbox
Now as all of the kids are taking a brain break and exercising outside they have something fun to do at each mailbox. And you can switch it up at anytime!
If you do it, please take a picture of it so we can all see how you are challenging people in your neighborhood to be healthy along with you!
We've attached list of idea challenges in case you need them. mailbox-challenge-ideas.pdf
If you'd rather we put them on your mailbox for you feel free to reach out to me at krispirits@mac.com. I'd be happy to drive by and put one on your mailbox with your permission. I can go as far as about a 5-10 mile radius around the gym. Miss you all!!!