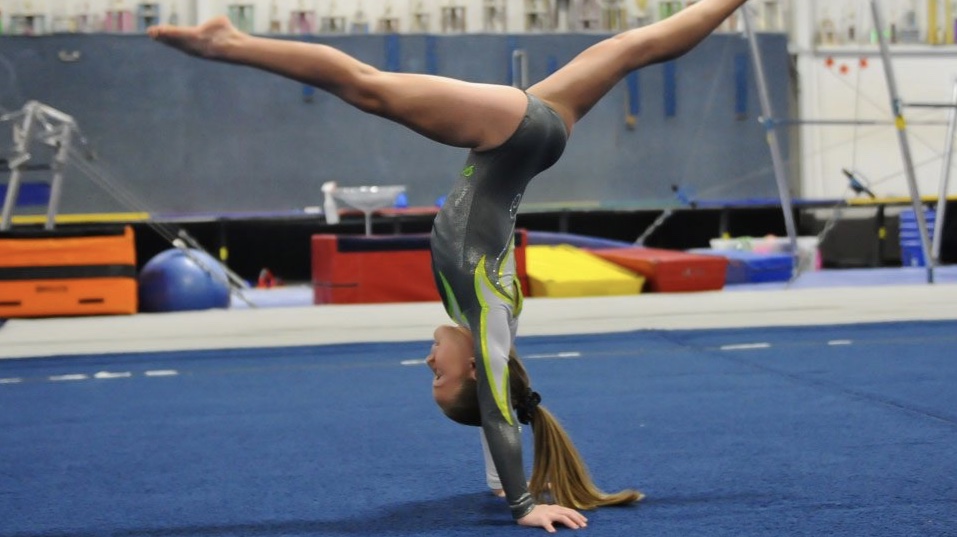 Being part of a Spirits Team provides a tremendous opportunity for personal growth, achievement and the fellowship that can only be found in team sports. Gymnasts are selected for teams through tryouts, then develop routines on multiple apparatus and train to compete in State, Regional and National competitions.
The Spirits Team Experience
Even at the highest levels of competitive gymnastics safety is priority number one. As technique and routines become more complex so must the attention to the details of safety and injury prevention.
No matter what level of competitive success a gymnast reaches, it should be fun.
Even the world's best gymnasts focus on fundamentals.  Progression and skill development depend on sound fundamentals and the better you get the more important your fundamentals become.
Competitive gymnastics help develop physical, technical, mental, emotional and social skills that will positively impact athletes both inside and outside the gym. Discipline, focus, listening and sportsmanship, among many other character traits will be tested and called upon in training and competition.
The most basic levels of the competitive program emphasize strength, flexibility and proper skill execution in preparation for competition. Gymnasts develop routines for multiple apparatus and can advance through 10 levels as they demonstrate maturity and mastery of the skills.
To begin with, gymnasts have the opportunity to compete at State, Regional and National competitions. For those driven to pursue higher levels, NCAA schools all over the country offer gymnastics and cheerleading scholarships to athletes who got their start at clubs just like Spirits.
Spirits team Members are selected through a tryout process. To learn more....
Our programs, coaches and facilities are aligned to meet the highest standards of USA Gymnastics and the Amateur Athletic Union. We help athletes train and thrive in their gymnastics pursuits, be it competitive or recreational.