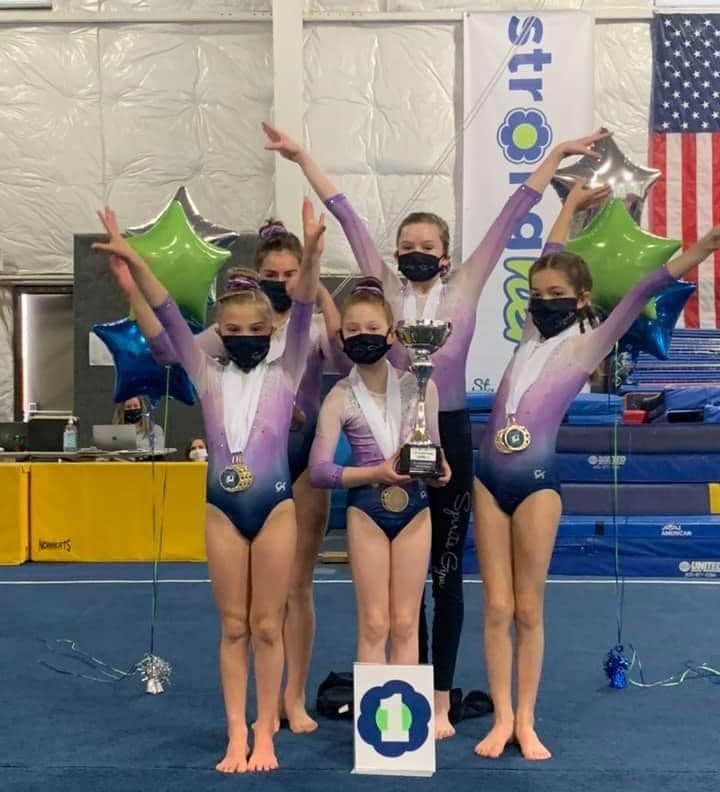 Join us at our annual gymnastics competition!
This is a fun and exciting competition weekend filled with talented gymnasts! For those wishing to show their support, the Spirits Invitational is a wonderful opportunity for families to see upper level gymnasts compete.
*This will be a qualification meet for State for all levels. Sanctioned: Xcel Bronze-Diamond & Levels 1-10 Non-sanctioned: All Levels
Meet Directors: Kendra Rulo, youbelong@spiritsgym.com & Rod Rogers, rodspirits@me.com
Spirits Invitational Registration Form: 2022 Meet Entry Form
Spirits Invitational Information: 2022 Information
Spirits Invitational Schedule: 2022 Schedule
Our programs, coaches and facilities are aligned to meet the highest standards of USA Gymnastics and the Amateur Athletic Union. We help athletes train and thrive in their gymnastics pursuits, be it competitive or recreational.