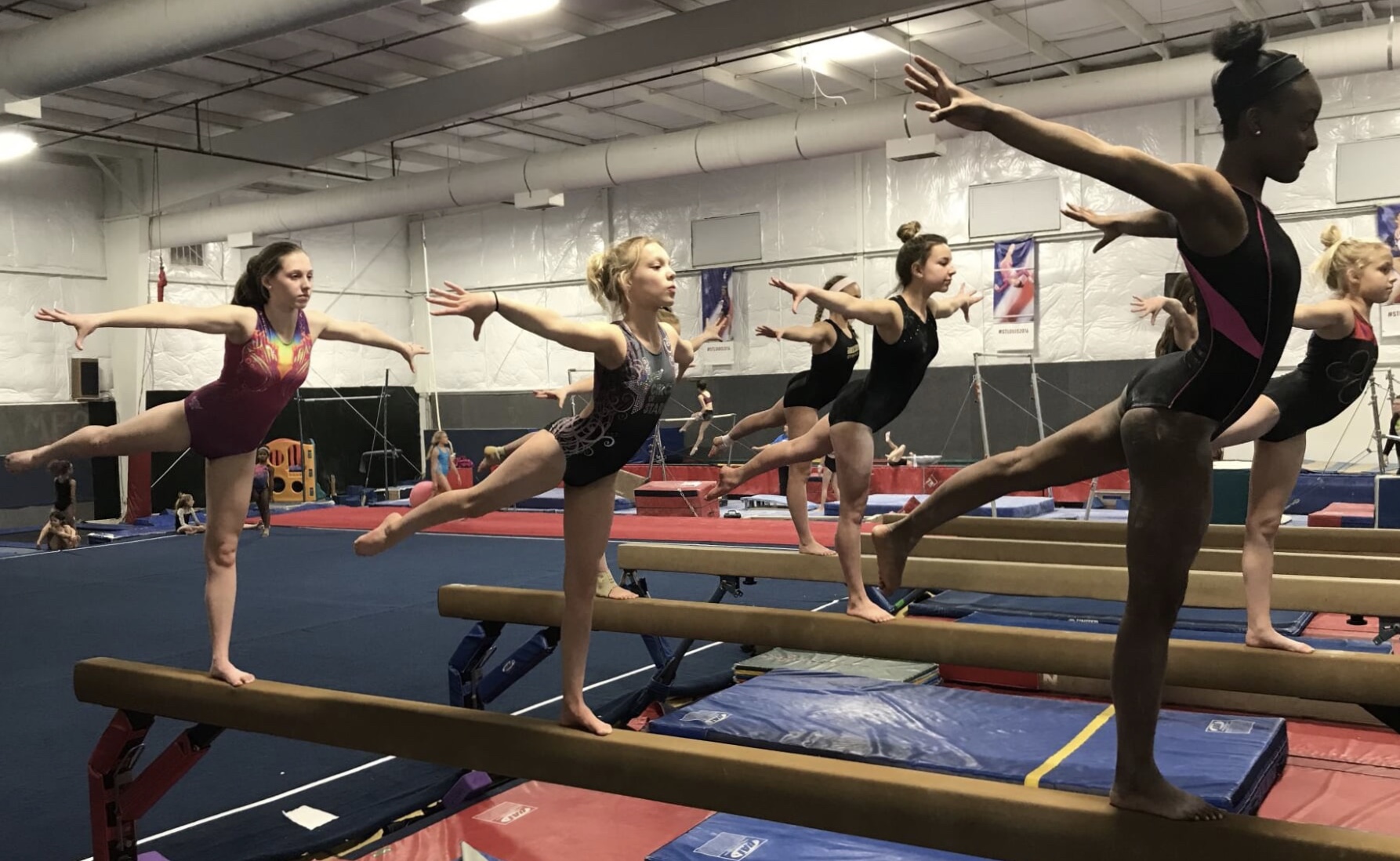 Gymnastics Classes
Ages 6 - 18
Spirits gymnastics classes give girls an opportunity to get active and express themselves in a fun, safe, highly physical environment. Students can expect to develop physical confidence, mental toughness and incredible new friendships here at Spirits.
The Spirits Gymnastics Experience
In the gym nothing matters more than safety. Athletes learn to keep themselves and each other safe while using fun, physically challenging gymnastics apparatus like vault, bars, beam, floor, trampoline, tumble track and our foam pit.
Our students love gymnastics classes because the vault, bars, beam, trampoline, tumble track and foam pit are really fun.
Whether an athlete wants to use gymnastics just to stay active, or has Olympic aspirations, the fundamentals are the same. Classes focus on fundamentals and give athletes the opportunity to progress at a pace that suits them.
Gymnastics classes develop physical, technical, mental, emotional and social skills that will positively impact your athlete both inside and outside the gym. Discipline, focus, listening and sportsmanship, among many other positive characteristic traits will be tested and called upon in class.
Gymnastics classes offer multiple opportunities for students. They're a stepping stone for those interested in joining our competitive teams. They provide foundational skills for other sports such as cheerleading and tumbling, or simply offer the opportunity to develop athleticism and confidence.
Contact Us Today To Learn About Our Current Specials
Our programs, coaches and facilities are aligned to meet the highest standards of USA Gymnastics and the Amateur Athletic Union. We help athletes train and thrive in their gymnastics pursuits, be it competitive or recreational.