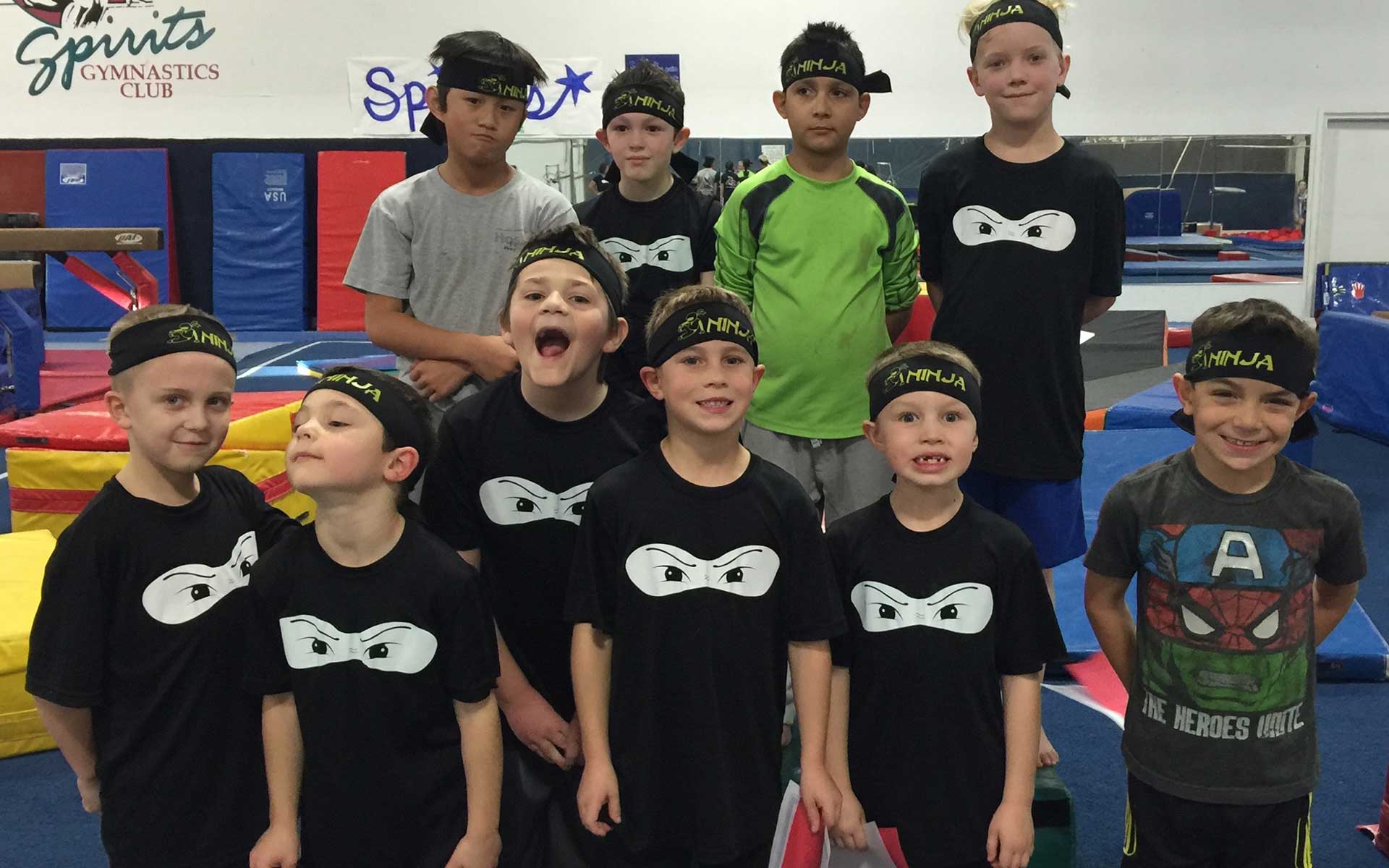 Does your child like to express themselves physically, climbs the walls or likes to get rowdy? They're going to love Ninja, a program for children ages 3 – 12 years, inspired by the television show American Ninja Warrior. It's comprised of a fusion of gymnastics, tumbling, obstacle training and parkour. Our Ninja students are challenged to navigate obstacle courses with skill, agility and athleticism.
The Spirits Ninja Experience
In Ninja nothing matters more than safety. Children learn to keep themselves, and each other safe while running, jumping and flipping through challenging obstacle courses.
Children love ninja classes because running, jumping and flipping your way through a challenging obstacle course is really fun. Doing it as a ninja is even better.
Ninja athletes learn to see the physical world from a different perspective. What looks like a gymnastics club, city park or common streetscape to most people, looks like an obstacle course to navigate with creativity, fluidity and precision to a Ninja. Functional strength, athleticism, agility and creativity are core components of the Ninja curriculum.
Ninja Zone classes develop physical, technical, mental, emotional and social skills that will positively impact young people both inside and outside the gym. A one of a kind program to help athletes exercise discipline, focus, listening and sportsmanship among many other positive characteristic traits.
Ninja obstacle competitions are becoming increasingly popular across the country. Our program gives young athletes a head start in an emerging and exciting new sport.
Contact us today to learn about our current specials
Our programs, coaches and facilities are aligned to meet the highest standards of USA Gymnastics and the Amateur Athletic Union. We help athletes train and thrive in their gymnastics pursuits, be it competitive or recreational.